I have been, or can be if you click on a link and make a purchase, compensated via a cash payment, gift, or something else of value for writing this post. As an Amazon Associate, I earn from qualifying purchases. Please read my Affiliate Disclosure for details. 
Purdue Pharma| A Personal Story of How One Woman's Life Was Negatively Impacted by the Overprescribing of Opioids
By now, most of us probably know at least one person whose life has been negatively impacted by opioid addiction. In 1996, Purdue Pharma launched an advertising campaign that claimed the narcotic pain medication Oxycontin was safe for long term use.
"Sales grew from $48 million in 1996 to almost $1.1 billion in 2000. The high availability of OxyContin correlated with increased abuse, diversion, and addiction, and by 2004 OxyContin had become a leading drug of abuse in the United States."

Am J Public Health. 2009 February; 99(2): 221–227.
According to the Center for Disease Control (CDC), "in 2018, an average of 41 people died each day from overdoses involving prescription opioids, totaling nearly 15,000 deaths." This comprises of 25% of the 67,367 total overdose deaths which occurred in the United States alone.
Purdue Pharma's role in the opioid epidemic
In September 2019, the Sacklers, the billionaire owners of Purdue Pharma, filed for bankruptcy. It hardly seems justified that this has shielded them from the 2600 federal and state lawsuits that have been filed against them.
According to Business Insurance article States Seek 2.2T from Oxycontin Maker Purdue Pharma, "the filings cited more than 200,000 deaths in the U.S. tied directly to prescription opioids between 1999 and 2016."
Purdue Pharma is grossly responsible for the opioid epidemic
I had only entered my career a year prior, in 1995, and was still naive about addiction. Even after being in the field for several years, my interaction with clients who had opioid addiction was rare.
In 2014, I began working at a small methadone clinic in Onalaska, Wisconsin, and my eyes opened immediately to the opioid epidemic. Hundreds of patients lined up at 5 a.m. everyday to receive their doses of methadone, some who faithfully drove 1,5 hours 5 days every week.
Where did all of these people come from? I hadn't seen anything like it before. As I sat completing biopsychosocial assessments, I listened intently to stories of clients heading to the dentist for toothaches, being prescribed Vicodin, and a year later, were injecting heroin everyday.
People who experienced back pain due to work injuries, car accidents, and sometimes hysterectomies, began using heroin after being prescribed opioid prescription medications, the very same medications Purdue Pharma claimed to be safe.
This seemed to be much more frequent than not. So many of the stories were alike. What began as innocent trips to the doctors, resulted in addiction, and many times in tragedy. I would like to point out, I cannot think of any client I have worked with who has an opiate addiction who has not overdosed at least once.
All of their overdoses were from heroin, many of which were laced with Fentanyl, and a large percentage of those who used heroin began their use when they were prescribed opioids.
I should also mention, it was not until the truth about Oxycontin was revealed that physicians "cut people off" of their pain medications abruptly. What happens to people when they abruptly stop taking opioids? They go into withdrawals. Nausea, vomiting, diarrhea, restless leg syndrome, anxiety, cold sweats, basically the flu times ten. People continue to use to avoid being sick.
Because of the lack of supply, and the now extremely high demand for pills on the street, their street value skyrocketed from about $1 per mg to a whopping $5 per mg. People no longer could afford pills on the street, and out of desperation, resorted to heroin.
This isn't an educated guess. This information comes from my clients who have shared their stories with me.
Grieving a parent with opioid addiction
I recently read a beautiful article by Kim Bryant recently and I wanted to know, "who is this amazing and creative woman who wrote this?" I followed her to her website, Kimberly Bryant: Speaking My Peace and learned that she grew up with an addicted Christian mother.
I thought to myself, "how I would love so much to hear her story." I, a Christian woman and Clinical Substance Abuse Counselor, felt abundantly drawn to her.
I reached out and asked her if she would be willing to share her story.
Kim chose to share her story about grieving her mother, who I later discovered, also died from opioid addiction.
Kim's mother did not die of an overdose, but, ultimately, her addiction to prescription painkillers took her life.
In her story, Kim illustrates not only what life was like growing up with an addicted parent but of grief, of her mother's addiction to prescription pain medication, and of her healing.
I couldn't get through her story with dry eyes.
"Let eternal light shine on them, Lord. As with Your saints in eternity, because You are merciful. Grant them eternal rest, Lord, and let perpetual light shine on them, as with Your saints in eternity, because you are merciful."

Wolfgang Amadeus Mozart's Requiem Mass
The last day
One morning, while I was showering at my aunt's house, my mom went into major organ failure at the hospital. She had been a patient for three weeks. Her physician admitted her because when she visited his office, her 5'4″ frame had withered to only 75 pounds, she had not eaten more than a few bites at a sitting in months.
She lived in an apartment alone, but my father lived nearby and had been keeping an eye on her. He tried to get her to eat, but she just looked at food with no will to consume it. Her job? She worked on the serving line of Furr's Cafeteria, and she spent each day surrounded by savory meatloaf and mashed potatoes, flaky fish filets and green beans, and her favorite, chocolate cream pie. She didn't eat any of it. The irony is heavy. It bruises my heart.
I had watched her being spoon-fed just the day before, she had only very shortly before that been graduated from IV feeding to soft foods. On that early summer morning, while eating her breakfast, her heart, along with all major organ systems, went into complete failure and she aspirated on her oatmeal.
Discovering the negligence
Even amid mourning, practical matters have to be attended; I claimed her Ford Fiesta at the hospital. In it, we found over thirty empty narcotic prescription bottles. They were under seats, in the glove box, in the trunk, all with the same doctor's name on them.
"Travis and I sat across from that careless physician and, without a word, set a bag of empty bottles on his desk. He paled. This was before the days of cross-referenced databases and computerized records. He had been negligent and he knew it. "
I let him go, I was seven months pregnant and all I wanted to do was heal and have a baby. I wanted to set down the burden of my mom's addiction and mental illness. But not just yet. I had things still to do; a coffin to choose, flowers to order, calls to make. Feelings to stifle. Words to muffle.
The numb
I emptied her purse. It had been with her in the hospital, so it was delivered, along with her body, to the funeral home in Brownwood, Texas, where she had been born and where her mother was buried. I competently and efficiently handled the logistics, and when my mom was placed in a viewing room, my husband drove me there and left me at my own request.
I needed to face the great bogeywoman of my life on my own. I checked in with the funeral home director, who gave me her personal effects, and asked to be left alone with her body. I touched every inch of her that I could reach in her coffin.
She was buried in the dress I had made for her to wear to my wedding, and though her weight had increased during her hospital stay, her bones were still clearly visible through her skin. Her stomach was concave, and I provided a scarf to be wrapped around her scrawny neck so its thinness would not alarm anyone who saw her after I did. As I emptied her purse, item by item, I found photos of me, my dad, my brothers.
Discovering mom's pain
I found pawnshop claim tickets for everything she could possibly have hocked. I found receipt after receipt for narcotic pain killers that multiple pharmacies had filled for her. I discovered her pain. Her loneliness. Her deeply flawed love for her children and ex-husband.
My carefully constructed façade of composure was erased, and I collapsed to my knees, sobbing so loudly that the funeral home director ran to check on me. All I remember saying to my mom's emaciated body was "Why? Why? Why?" Over and over. It was such a waste.
My grief for my mother was for the life that held such promise but was lost to illness both mental and physical, to drugs, to guilt and shame. When I author my mom's tale in my mind, she gave herself grace. She never got addicted. She made friends. She slept with her husband, in their shared bed, and spent her days volunteering for the PTA and working part-time in a pet store. She laughed. She found joy in raising her kids.
The funeral home was surprisingly full for her service. My father's mother and sisters held me close as if they had woven a gossamer net of prayer and love that would sustain me in my sorrow.
"My father was there and had been able to reach the man who was minister at the church they had attended when Mom swallowed her first pill and her life went so off track."
Mom had stayed in touch with that minister for years, and once I met him I understood why; his spirit was gentle and a balm to her damaged soul. One of her college friends came, Sherry, with whom Mom had become pen pals. And of course, my grandfather, my uncles, my aunts, my cousins…at our request the minister did not shy away from the reality of her life.
All of us there that day had suffered for her and because of her, it would have been a lie to paint her time as peaceful and happy. But, even amid all that, the chapel was full of love anyhow. We laid her to rest just a few yards from her mother.
Remembering the months before mom died
In the last months of my mom's life, when she was crashing so spectacularly, when phone calls were an exercise in trauma deflection, I asked my husband, "How am I going to explain this to our children? How am I going to protect them from this?" And so, much to my shame, and if I am completely honest, I was relieved when she died. Oh, I still grieved. Absolutely. But her passing not only set her free, it allowed me the space to become the woman I wanted to be, it gave me room to heal. It took a lot of time. It took a lot of work. It took a lot of grace.
Lamenting mom's life
I lamented what her life might have been, what our relationship could have been, for what I had seen of my friends' relationships with their moms. As I moved through the grief, I visited all the memories, lots of bad, some good; and I set an intention for newness. For a new way of thinking about my own mom. For a new way of thinking about being a mom. For a new way of raising daughters who would know their place in this world. I desperately resolved to have a different relationship with my tiny daughter, Hilary, and the daughters I hoped to still have (I was carrying my son, Travis, my second daughter, Libby, would come along three years later).
Remembering mom being a mom
The mother-daughter relationship is incredibly profound. A mother's example is the template a young woman will look to when learning to form platonic, familial, and romantic relationships.
There are common experiences of wearing makeup and a bra for the first time, menstruation, selecting a prom dress, childbirth and mothering. A mother influences a daughter's fashion sense, decorates her bedroom, and chooses which clubs or classes her child participates in.
She might teach her daughter how to cook or garden. My mom, ever and always a tomboy, on her clear days, gave me her own worn soft leather ball glove and the skill to throw and catch a softball. I had yearned for ballet lessons, but she didn't have the resources to provide that. She could, however, demonstrate a fast and accurate overarm throw to first base.
Coming to terms with life
One of the most powerful truths I have come to realize in my midlife is that most of us are doing the best we can on any given day. Sometimes that means we climb a mountain, and sometimes that means we just manage to draw the next breath. I think my mom was doing the best she could, most days, to just draw that next breath.
After my mom died, I still spent a lot of wasted time being really angry at her. That did no one any good. So one day, sitting in a mental ward after my own nervous breakdown, I just released it, dropped that weight of self-righteous indignation and bitterly held grudges over neglect and wounds my mom had inflicted.
Finding my peace and my love for my mom
I have come to a sense of peace, of sorts, with my mom.
What my adult self would tell my mom:
We have things in common
We share a love of yellow. I have a yellow bicycle and yellow clothes and a yellow bedroom. Almost always when I see a perfect shade of yellow, I give her a little moment in my thoughts.
I followed my love for dance
I finally got to take ballet. As an adult in my thirties, I signed up for ballet classes at the studio where my kids took dance. In pastel leotards with matching dance shorts, pink tights, and canvas ballet slippers, I took the adult classes, those meant for moms like me; but when those classes were no longer offered, I screwed up my courage and took a class with my eldest daughter.
This class was for kids who had taken about 9 years of dance, and the students were teenagers who could leap and pirouette across the floor so lightly, so gracefully. I told the teacher not to worry about actually teaching me, but she did anyway, correcting my position for the port du bras or tweaking the turn out in my hip socket.
I never became an actual dancer, but I learned how to appreciate the strength of my muscles and more importantly, to attempt turns across the floor as though no one was paying the slightest bit of attention to me. I always worried that Hilary was embarrassed by my presence, but she says she was immeasurably proud of me. I love that.
You have beautiful and amazing granddaughters
She has four granddaughters, all of them feminine and powerful princesses who loved to play dress up and wear lavender and fuschia when they were small. They have grown to be dancers, cheerleaders, and musicians. I would have to tell her especially about Libby, the child who not only looks like her but shares her love of sports and competition and athleticism, who has sass oozing out her very pores and also my mom's tendency to emotional extremes.
I have learned to be a wonderful mom
Being a mom to girls sometimes means letting your girls have space. My mom didn't understand that sometimes her girl just needed space to think, to process. I am a person who faces challenges first with stillness and silence, then with movement and voice.
This was infuriating to my mom, who would try to force me to talk, certain I had a deep, dark secret to confess. That was rarely the case. I just needed time to contemplate. Once when sixteen-year-old Hilary was making the tough decision to change schools, she only spoke when necessary for two straight days. I watched her, wheels turning furiously in her mind as she debated and grieved and predicted. I was dying to question her, but I held back, letting her peacefully come to her own conclusion.
I wouldn't change a thing
I now know that if I could go back and rewrite the story of my childhood years, I wouldn't change much. I would love my brothers better. I would speak more. I would tell my dad that his daughter saw his hard work. I would not try to do that extra cartwheel at cheer tryouts in seventh grade. But I am me because of my mom. The talks on the worn old couch, the violence, the neglect. It's all part of the deal. Part of me.
I can't go back. But I can look around now, and what I see is a beloved husband, a generous and talented son, and two gorgeous women, my daughters, my friends. I took what I learned, I transformed what I went through, and I raised two powerful, brave women. The elder has passed through her own crucible of marriage to an addict, and she is stronger and more resilient than I ever was. The younger is raising her own daughter, dreaming of little toes and pink tutus. How proud I am of them all.
About the author
My life has been a series of sure steps…and steps that were decidedly less so. I grew up in the suburbs of Dallas, Texas, known as the buckle of the "Bible Belt," a metroplex known even now for the evangelical conservatism that coexists with rampant materialism and Texas snobbery. My mom was a Christian drug addict, so I carried lots of baggage into adulthood: toxic parenting skills, damaged spirituality, and Right-Wing Conservative values.
But I was, deep down, an artist and a dreamer, an introvert with a tender and quiet heart. I married my Prince Charming and set about building a new family- one of my own making that mirrored everything I had ever seen on afternoon reruns of Leave It to Beaver and Bewitched – and it nearly worked. Except I had a temper and my husband had an addiction.
Through a successful, award-winning theatre teaching career, I managed to soothe my spirit, save my marriage, set my faith free, and sow seeds of life magic. I have raised three kids, earned a Master of Arts degree in Theatre from the University of Houston, lost the physical ability to speak, had surgery to regain it, and then rediscovered my voice and power as I turned that dreaded, hair-raising, spine-tingling age of fifty.
Still in Texas, I now find myself in management for the largest Renaissance Festival in the country. I work among the creative. My days are filled with incense and art, attendance projection graphs and marketing campaigns.
More about Kim and her writing may be found on her website, Kimberly Bryant: Speaking My Peace.
Final thoughts
Opioid addiction and grief are synonomous. Since 1999, there have been 450,000 opioid prescription medication related deaths. In 2017, In my experience, more times than not, opioid addiction begins with being prescribed painkillers, such as Vicodin, Percocet, Oxycontin, and Oxycodone.
My own observations of opiate and opioid addiction are correct. The National Institute of Drug Abuse (NIDA) reports, "80 percent of people who used heroin first misused prescription opioids." (NIDA, 2020).
The story of Kim's mother is an example of the dangers long term use can cause. Not everyone who dies from opiate or opioid use dies from heroin use. Opioid pain medications are not intended for long term use, and they are always highly addictive, no matter what walk of life you are from.
People who die from addiction have families who love them, and contrary to popular belief, they also love their families. Their families not only grieve the loss of their loved ones, but must find ways to cope with the pain and suffering they knew nothing about until their lives are gone.
The National Institute on Drug Abuse has further information on opioid pain medication and I encourage you to take the time to become educated not only for your loved ones, but for yourself. Unfortunately, a simple trip to the dentist and receiving a prescription for opioid pain medications can quickly spiral out of control and result in disastrous consequences, including death.
Grieving loved ones is difficult, and when you are grieving an opioid addicted parent, there are exceptional challenges to overcome. However, there is hope. It takes time to heal not only from your loss, but also traumas that you have experienced as a result of your loved one's addiction.
Related article: Guest Post: The Trauma Egg
I encourage anyone who has a family or friend who is struggling with substance use to not only seek help for the addicted individual, but to seek help for yourselves.
Grief and Opioid Addiction Resources
How to Find a Therapist for Anxiety and Depression – everything you need to know about finding the right therapist. Although this article's title indicates anxiety and depression specifically, the process is the same when seeking a therapist for any kind of problem.
Substance Abuse and Mental Health Services Administration – the federal governing agency for substance use and mental health. This agency has a treatment locator, and a plethora of educational resources about addiction and mental health. In 2015, SAMSHA awarded most states grant funding for opioid addiction and they are extremely proactive in addressing the opioid epidemic. I was involved in this process for the county agency I worked for from 2014-2015 and encourage anyone to go to their website to learn more about addiction so we can end the stigma surrounding this disease.
AlAnon – 12 step support groups for family and friends of individuals with addiction
Narcotics Anonymous – 12 step support groups for individuals who believe they have an addiction to narcotics
Celebrate Recovery – a God-centered support group for individuals in need of support to cope with various life issues, not just addiction
SMART Recovery – a peer run, non-12 step, cognitive behavioral based support group for individuals in addiction recovery
National Suicide Prevention Hotline – a 24 hour hotline for individuals in need of guidance for suicide related issues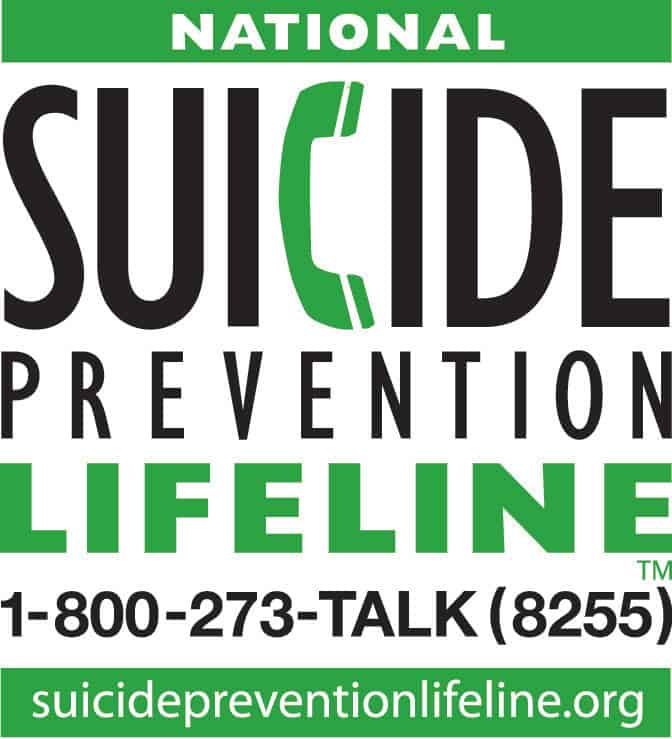 Local churches, pastors, or other spiritual leaders – can offer confidential spiritual guidance and support
Local county Department of Health and Human Services – depending upon the state and county, offers addiction and mental health services.
Recommended reading for grief and opioid addiction
I would like to take this time to thank Kimberly for her courage and vulnerability and for sharing her personal story. I am beyond grateful to have had this opportunity to publish her story on my website.
Please share any comments or questions below. We appreciate you.
This post is dedicated to the memory of all of the lives that have been lost due to opioid and opiate addiction. May you rest in peace with dignity.